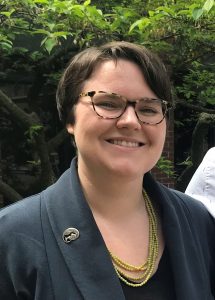 Julia Gibson is the Postdoctoral Fellow in Animal Ethics in the Department of Philosophy at Queen's University. She envisions her research taking shape where the boundaries between feminist, political, and environmental philosophy grow pleasantly and productively murky. She graduated from MSU in 2019, writing her dissertation on palliative and remembrance ethics for the dead and the dying of climate change with the aid of Indigenous, Afrofuturist, and feminist science fiction fantasy. Her current research involves growing this project and its narrative methodology, as well as digging deeper into the related topic of transformative interspecies justice. Julia has authored publications in bioethics, technology studies, mobilities studies, ecocriticism, and animal ethics.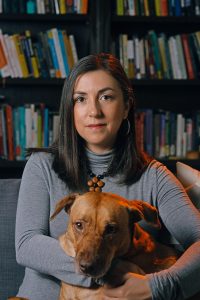 Monica List is a Global Animal Welfare Advisor for World Animal Protection, a global non-profit animal welfare organization headquartered in London, England. She graduated from Michigan State University in 2019, with specializations in Animal Studies and Ecological Food and Farming Systems. Monica also holds degrees in Veterinary Medicine and Bioethics from the Universidad Nacional in Costa Rica. Her philosophical interests include ethical issues of food and agricultural systems, and the ethics and epistemology of interdisciplinary collaborations bridging science and the humanities. In her current role at World Animal Protection she provides support in the areas of animal welfare science, ethics, and policy to the International Animals in Farming and Corporate Engagement teams.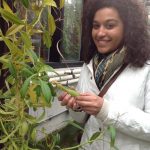 Esme G. Murdock is an Assistant Professor of Philosophy at San Diego State University. She is also an Associate Director of SDSU's Institute for Ethics and Public Affairs. She works in the areas of environmental philosophy and environmental ethics and social and political philosophy with particular attention to environmental justice, philosophies of race and gender, and settler colonial theory. Her research explores the intersections of social/political relations and environmental health, integrity, and agency. Specifically, her work troubles the purported stability of dominant, largely euro-descendent, and settler-colonial philosophies through centering conceptions of land and relating to land found within African American, Afro-Diasporic, and Indigenous eco-philosophies. She has work published in Environmental Values, the Journal of Global Ethics, and The Routledge Handbook of Philosophy of the City.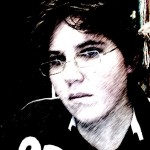 Dr. Samantha Noll is an Assistant Professor in The School of Politics, Philosophy, and Public Affairs (PPPA) at Washington State University and is affiliated with the Functional Genomics Initiative.  Her research made contributions to the fields of bioethics, environmental philosophy, and philosophy of science. In particular, she's published widely on topics such as how values impact food systems, food justice and food sovereignty movements, and the application of biotechnology. As she's an avid gardener and nature lover, she is no stranger to getting her hands dirty. Read more on Noll's academic site, here!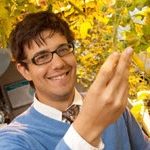 Zachary Piso is an Assistant Professor of Philosophy at the University of Dayton. His work explores the social and ethical values at stake in environmental science, especially in interdisciplinary environmental research that draws on the social sciences in explanations of environmental change and resilience. Recently he is exploring ethical and epistemic questions arising in food systems research, including an ongoing study of ecological citizenship and environmental governance in Rust Belt urban agriculture. These public philosophical engagements emphasize stakeholder engagement and participatory methodologies that tie together interests in environmental philosophy, philosophy of science, and American pragmatism.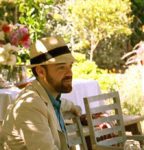 Ian Werkheiser is an Associate Professor in the Department of Philosophy at University of Texas Rio Grande Valley, and the Director of the Center for Collaboration and Ethics at UTRGV. He works in environmental ethics, philosophy of food, social epistemology, as well as social and political philosophy. His work focuses on how marginalized and oppressed communities address hazards, particularly hazards to their local environment and food system, by building and utilizing epistemic capacity. He is particularly interested in the ways that UTRGV can become an anchor institution in the Valley and benefit those communities of resistance. More information can be found here.