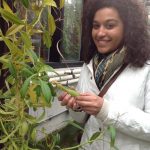 Esme Murdock is a Visiting Assistant Professor of Philosophy at Morehouse College, and will be an Assistant Professor of Philosophy at San Diego State University starting Fall 2018. Her research explores the intersections of social/political relations and environmental health, integrity, and agency. Her current work focuses on the place of environment and land in the context of reconciliation processes between Indigenous peoples and settler states. This work troubles the purported stability of dominant, largely euro-descendent, and settler colonial philosophies—that can and do articulate land/landscapes as private property, commodity, or even scientific object—by centering conceptions of land and relating to land found within both Indigenous and African American/Africana environmental philosophies. Tenets of these non-dominant environmental philosophies ground conceptualizations and articulations of land/landscapes as complex changing matrixes of interrelated, diverse relationships and sites of entangled agencies: physical, ecological, social, political, moral, affective, and the like. Thus, Murdock is interested in whose histories and relations are interred or made Other in certain spaces/traditions and whose histories gain traction in relation to power and what this might mean for both the perils and promises of reconciliation.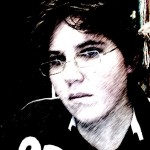 Dr. Samantha Noll is an Assistant Professor in The School of Politics, Philosophy, and Public Affairs (PPPA) at Washington State University and is affiliated with the Functional Genomics Initiative.  Her research made contributions to the fields of bioethics, environmental philosophy, and philosophy of science. In particular, she's published widely on topics such as how values impact food systems, food justice and food sovereignty movements, and the application of biotechnology. As she's an avid gardener and nature lover, she is no stranger to getting her hands dirty. Read more on Noll's academic site, here!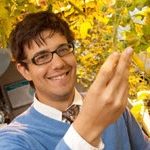 Zachary Piso graduated from MSU in 2017 and is currently engaged in postdoctoral research in the university's Department of Community Sustainability. He will be an Assistant Professor of Philosophy at the University of Dayton starting Fall 2018. His current research projects explore how values structure social scientific explanations of environmental problems. Drawing on insights from a plurality of traditions on values in science, he investigates the scientific practices and self-understandings of researchers in the field of social-ecological systems science. The central claim of these projects is that the values that pragmatically structure inquiry into a community's norms are values regarding who we are as a community, and that the legitimation of these values requires new deliberative techniques for recognizing and authorizing the pertinent value judgments.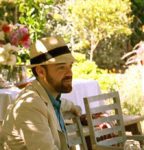 Ian Werkheiser is an Assistant Professor in the Department of Philosophy at University of Texas Rio Grande Valley, and the Director of the Center for Collaboration and Ethics at UTRGV. He works in environmental ethics, philosophy of food, social epistemology, as well as social and political philosophy. His work focuses on how marginalized and oppressed communities address hazards, particularly hazards to their local environment and food system, by building and utilizing epistemic capacity. He is particularly interested in the ways that UTRGV can become an anchor institution in the Valley and benefit those communities of resistance. More information can be found here.