Students and faculty involved in environmental philosophy and ethics (EP&E) at MSU currently sustain several interdisciplinary projects throughout the University, the broader Lansing community, the state of Michigan and the Great Lakes region. These projects integrate philosophical skills and concepts with work that addresses felt environmental and agricultural issues.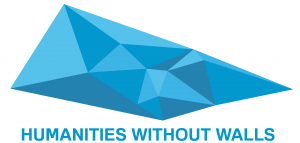 Humanities Without Walls-Global Midwest Initiative: The New Ethics of Food: EP&E faculty Gretel Van Wieren, Paul Thompson, and Kyle Whyte are working with MSU Digital Humanities Librarian Thomas Padilla, Nancy Tuana at Penn State, Robert Steiffer and Jesse Steinberg at University of Wisconsin-Madison, and EP&E graduate student Ian Werkheiser on a project entitled "The New Ethics of Food." This project is part of the Mellon Foundation-funded Humanities Without Walls-Globale Midwest Initiative. The project seeks to build up a network of transdisciplinary research and activism centered on the emerging ethics of food coming out of the problems and potentials in the Midwest's unique position.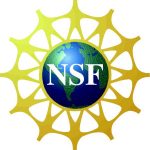 Values and Policy in Interdisciplinary Environmental Science: A Dialogue-based Framework for Ethics Education: EP&E faculty Michael O'Rourke (PI) and Kyle Whyte, with MSU colleagues Sean Valles (philosophy) and Tom Dietz (sociology), are investigators in an NSF funded project to develop an approach to graduate ethics education in interdisciplinary environmental science courses that better prepares the next generation of environmental scientists to solve complex problems. A structured yet flexible ethics education framework will be created for developing course modules that can subsequently be adopted for use in classroom dialogue, building on results of work previously funded by NSF (the Toolbox Project). Students in courses using these modules will participate actively in identifying and assessing values-related challenges that are at the intersection of multiple environmental perspectives and at the intersection of science with policy.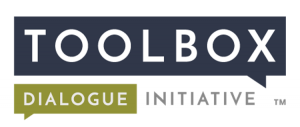 The Toolbox Dialogue Initiative: EP&E faculty members Michael O'Rourke and Stephanie E. Vasko are, respectively, the director and program manager of the Toolbox Dialogue Initiative. TDI partners with environmental initiatives and teams, providing communication enhancement and team development opportunities, along with data for use in evaluating integrative activities. Current long-term partners include AgBioResearch at Michigan State University and the Centre for Agriculture and Biosciences International's Woody Weeds in East Africa project. Previous partners have included the Northwest Climate Science Center (NW CSC) and the Regional Approaches to Climate Change—Pacific Northwest Agriculture (REACCH) Cooperative Agricultural Project. TDI also provides one-time workshops and has worked with partners interested in sustainability planning, addressing environmental disasters, and issues related to food.
.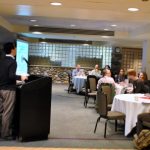 Sustainable Michigan Endowed Project (SMEP): EP&E faculty Paul Thompson directs SMEP. SMEP serves as a catalyst and convener of interdisciplinary dialogue and research around existing and emerging sustainability topics, and has invested considerable resources in exploring the implications of sustainability particularly for the future of Michigan. It has developed in depth conceptualizations about what comprises engaged sustainability scholarship and how that would translate into research, teaching and outreach. It has been able to clearly differentiate the types of research and knowledge where science alone can provide potential solutions (e.g. tame problems) and where the identification of potential solutions must be collaborative with stakeholders and other social actors (wicked problems). SMEP is now moving to widen the recognition of the significance of these differences for the role of science in addressing societal concerns. SMEP has recently funded a statewide Environmental Justice Summit planned by the Michigan Environmental Justice Coalition, of which EP&E faculty member Kyle Whyte is a founding member.