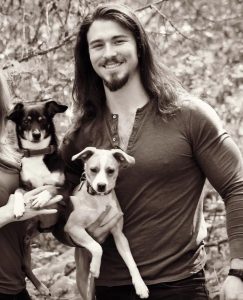 Blake Ginsburg is a doctoral student in the Department of Philosophy and is pursuing specializations in Animal Studies and Women's and Gender Studies. His research interests include animal and environmental philosophy, critical animal studies, ecofeminism, ethology, philosophy of science, and philosophy of technology. Blake holds a BA in Philosophy and a BS in Biological Science (concentration in Biodiversity, Ecology, and Conservation) from California State University, Fullerton. He also holds a Graduate Certificate in Women's, Gender, and Sexuality studies and a MA degree in Environmental Philosophy from the University of Montana. While at the University of Montana, Blake wrote a thesis that explored the ethical dimensions and transformative significance of Timothy Treadwell's relationships with brown bears and red foxes in Katmai National Park and Preserve before he and his partner, Amy Huguenard, were killed and eaten by a bear in 2003. Blake is currently working on philosophical issues that emerge at the intersection of environmental philosophy and animal philosophy. He is particularly interested in the value of philosophical ethology and ethological philosophy (or ethosophy) as disclosive and generative mediums with great promise for drawing attention to and enacting alternative human-animal relational possibilities. He considers these projects to be significant insomuch as they have the potential to inspire the transformation of our personal and collective worlds in view of the large-scale anthropogenic violence that is routinely enacted against marginalized peoples, nonhuman animals, and the rest of the more-than-human world.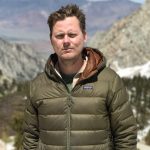 Charles Hayes is pursuing a doctoral degree in philosophy, with a graduate specialization in Environmental Science and Policy. His research centers around environmental ethics, with specific interests in the ethics of collaborative public land management, the project of rewilding, and environmental virtue ethics. He often approaches these topics in conversation with the philosophy of technology, with the hope of illuminating how our technological age has shaped the way we understand and inhabit our environments. Aside from study, Charles enjoys walking farther than is reasonable and stopping to identify trees.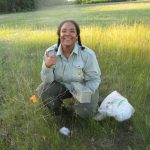 Jessica Richardson is a doctoral student with the Department of Philosophy at Michigan State University. Her areas of interest are in environmental philosophy, feminist theory, environmental justice, and bioethics. Jessica received her bachelor of arts from the University of Minnesota and double majored in the Philosophy and Biology, Society & Environments (BSE) programs. With interests in environmental justice and the relation between people and their environment, Jessica looks to draw together the research experience she's had through lab work, broadly focusing on society and philosophical work that draws on Feminist thought to look more closely at connections between race, gender and environmental issue. Her position as a first generation black scholar informs and drives her work and academic interests in furthering work centered on race and environments. In her spare time Jessica is a walker (no not the Walking Dead!) and enjoys photographing graffiti and nature landscapes.